We established Sport Care Access an international development agency, in order to develop and sustain a true commitment and promise of vital services to  youth, and by doing so impacting lives positively over the long-term.
Our projects in the DRC (Congo) in 2013 were incredibly exciting, as children were given the opportunity to experience organised sport for the first time.
Participants
Participants in sport will have many opportunities to experience failure or negative feedback, as well as success or positive feedback. In S.C.A. sport projects, the participants' perspectives and feelings are respected.Factors such as success, co-operation and coaching behaviour can encourage the development of an autonomous sportsman. For our part, we encourage our children to support their peers, be sportsmanlike in winning and in losing. Children enjoy competition, and we want to inculcate the life-skills that sportsmanship brings.
Coaches
Successful coaches communicate effectively with other coaches, with officials such as umpires, with family and above all with their charges. We encourage our coaches to communicate in a clear way exactly what is expected of our participants.Coaches are taken through the routine of each discipline in the sport so that they may learn skills as well.Many of our trainee coaches have not participated previously in the sport, but are excellent communicators with children. We teach the coach the game, and provide them with all the practical skills in order to impart this knowledge onto 'beginner' participants.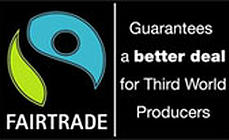 FAIRTRADE FOR ALL
Sport Care Access has been involved with Fairtrade activities for some time.Stalls, public speaking at schools, awareness campaigns and even wine-tasting of Fairtrade wine have all been part of our contribution to Fairtrade in London.Please log on to our link, Fairtrade/Volunteering, for more information on how to get involved.